Yoga Wellness for EVERYONE – Step Away from The Everyday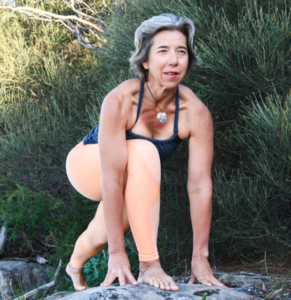 " When we give ourselves the chance to let go of all tension, the body's natural capacity to heal itself can begin to work" Thich Nhat Hanh
A yoga retreat amplifies the transformative opportunities of a yoga practice as you to step away from everyday. More than a holiday, unhurried daily asana practices, mediation, pranayama all within a beautiful carefree beach resort, feel the layers of stress and worry melt away.
Abi and Carolyn bring over 30 years of teaching and practice together to explore ancient and modern traditions and healing modalities. What is special about this retreat is that EVERYONE will be welcome, regardless of how much or how little yoga practice you do now or have done, we will be able to offer practices that really suit every' body'.
Yoga Therapy & Ayurveda
Abi will be offering practices drawing on her knowledge as a Yoga Therapist, Yoga Therapy celebrates individual uniqueness, the way in which we derive healthy outcomes can look quite different for each person. Explore with her the koshas to understand how the multiple dimensions of your being – physical, energetic, mental, discernment & bliss all interrelate to promote or detract from your health outcomes and experience of life.
Abi's workshops will introduce Ayurveda the sister science of yoga "Ayurveda is the art of daily living in harmony with the laws of nature" Vasant Lad. Through determining the elements of nature that are dominant within us we can start to understand how we can bring our inner and outer worlds into balance to promote health and vitality naturally.
Seasonal Yoga Energies
Carolyn will be offering classes based around the elements and seasons – explore how seasonal energies can be harnessed for vitality. Build vision and discipline with spring's energy, connect to heart and joy with summer fire energy, feel the support and stillness of the Earth energy. Each day will have a unique focus and opportunity to grow an understanding that will support wellness when you return home.
Abi and Carolyn first connected at Gaia Oasis Pantai  Resort on a meditation teaching – this retreat will have daily mediation practices on offer –find which style of meditation suits you to restore your sense of peace and balance- recordings will be available to access upon your return home to support you integrate the practices into your daily life.
You can expect a welcoming group of like minded, curious participants. Delicious, wholesome food cooked from local produce, local customs and ceremony, quality massage and spa treatments available. And plenty of time for you.
Come and experience all that is possible when you step away from everyday.
$1750 – 7 nights / twin share – spaces limited – Book now