Avatar-Course
December 3, 2018

-

December 11, 2018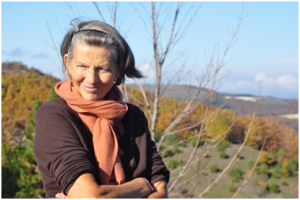 2019 – My Most Successful Year!
Learn To Pilot Your Future Effectively
A realistic path to realize your personal and professional goals
 The Avatar®-Course, 9 days: 3. – 11. December in Gaia-Oasis
In the wonderful, harmonious surround of Gaia-Oasis Beach Resort you have time to relax and regenerate. Instead of making quick resolutions for the New Year better take time to reflect thoroughly what is really important for you: Imagine a future for which you want to live. Set your goals exactly as it feels perfectly right for you. Subsequently you will work on a concrete path to realize them. This means to learn to keep your focus on your vision and on the way to dissolve inner and outer blockages. The Avatar-Course is not a process involving group-dynamics, but it provides generous time for individual support. You are learning here effective methods to make your life as wide and beautiful as you want to.
This course is right for you if you want to improve:
–         your ability to develop a more stable wellbeing of your body,
–         to generate supportive and joyful relationships with your family
–         to create a cosy and comfortable home base,
–         to have gracious, honest and encouraging friends,
–         to consistently install times of relaxation and times of inspiration,
–         to evolve joyfully and successful in a meaningful profession
–         to be paid what you are really worth,
–         etc. –
What are you passionate about?
You will find out what is really important for YOU, crystalize concrete goals from your dreams and find ways to overcome obstacles – inside and outside of you.
We all function in "thought-patterns", a very useful outfit of our mind, only it's important to regularly check their effectivity regarding your present goals. When your goals have changed, old habits may be very much in the way. In the Avatar-course you will get to know amazing tools to explore your own patterns and paradigms and find ways to improve or to change them substantially, exactly as you choose. For example, what effect would occur, if someone could change a habit of feeling discouraged and giving up to being confident that s/he will manage?
Which of your mind patterns would you like to change?
Please trust, it is possible !
The Avatar-Course is well known as a most effective human-development course, it provides the perfect tools to reconnect to what is important for you, and to live accordingly. We call this: to live deliberately.
The Avatar-Course was developed 1987 by Harry Palmer and is currently delivered in more than 78 countries through licenced trainers of Star's Edge Inc.
I will support you as sensitive and comprehensive as possible. I am practicing this since 1982 with growing enthusiasm. It is my passion and my mission to encourage myself and others in our development to mental freedom, and I will help also you to align with what is personally important for you and to live exactly the life you have set out for.
For more information, questions or registration please write to me, I'm happy to hear from you: