CREATIVE GOAL-MANAGEMENT
February 22, 2018

-

February 25, 2018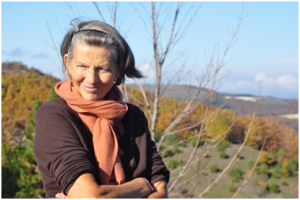 Creative Goal-Management
22.-25. February 2018,
Retreat at Gaia-Oasis Beach Resort.
Facilitator: Sabine Debes, Founder of Gaia-Oasis
Language: English and German
 
From your dream-vision to realization: Creating your own personal goals for 2018 – or more – within an infallible structure to secure your success. In this retreat you take time for youself and goals which are on your heart, and you will get to know a walkable path to success. You will also learn to use both sides of your brain and enjoy the lightness and easiness when energy flows in the right direction.
This Retreat includes the opportunity to learn to coach each other beyond the time of the Retreat, until your goals have manifested.
(Alternatively it's also be possible to book further guidance).
Program:
Mornings: Yoga at 7am (optional and highly beneficial), breakfast 8:30, group-meeting 9:30 for about 2-4 hours. Sometimes time for massages as well as in the afternoon.
Afternoons: book your massage, a waterfall tour or group meetings (max 2 hours), yoga at 5pm (optional), dinner at 7pm.
The Retreat includes:
4 nights with double occupation (if available, single room costs extra, see below)
4 days half pension (full pension available, cost see below)
Always available: Fruits and a variety of different black or herbal teas, coffee or chocolate.
Approximately 15 hours Creative Goal-Management
1 airport pick up – or pick up wherever you are in Bali
1 ½ hour massage of your choice
1 early morning dolphin-tour, maybe on the last day
1 afternoon tour to the nearby waterfall in Less, including some beautiful hiking
2 times 1 ½ hour yoga and meditation at 7am and/or again at 5pm

Package-price: 520€, single room costs + 60€, full pension costs a+28€ for all 4 days)

For more information and for booking please contact Sabine:sabine@gaia-oasis.com