Avatar-Course
March 23, 2018

-

April 1, 2018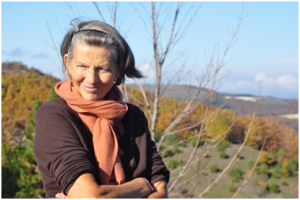 Your Most Successful Year: 2018!
Learn To Pilot Your Life Effectively
Find and plan the concrete and realistic path
to realize your personal and professional goals.
10 days Avatar®-Course : 23.March-01.April in Gaia-Oasis Beach Resort
Facilitator : Sabine Debes, Founder of Gaia-Oasis
In the harmonious surround of Gaia-Oasis Beach Resort you will have leisure time to regenerate and relax and to look at your life goals, especially those for 2018, and the concrete path to realize them. The Avatar-Course provides generous time for individual coaching as well as learning the effective, specific exercises to enhance your life.
This course is right for you if you would like to improve, for example, your ability to develop a more stable wellbeing of your body, to generate supportive and joyful relationships with family and friends, to create a cosy and comfortable home base, experience inspiring holidays, evolve in a satisfying, joy- and meaningful profession with good income etc.
You will find out what is really important for YOU, crystalize concrete goals from your dreams and find ways to overcome obstacles – inside or outside of you. We all function in "thought-patterns", and it's important to check their effectively regarding your goals from time to time. You will be supplied with exercises to explore your own patterns and paradigms, and with ways to improve them palpably.
The Avatar-Course is known as one of the most effective human development courses, as it's the perfect tool to reconnect to what is important for you.
It was developed 1987 by Harry Palmer and is currently taught in more than 78 countries through licenced trainers of Star's Edge Inc.
In a sensitive and thoroughgoing way Sabine Debes supports participants since 1982 in their development and helps them to align with what is personally important for them.
For more information or questions please write to: sabine@gaia-oasis.com