'Yoga Coach Meditation Teacher Training Retreat'
March 24, 2018

-

March 31, 2018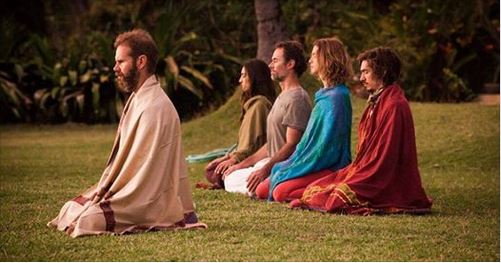 Be guided by Mark Breadner in a variety of meditations anchored in deep science of inner experience in this 50-hour retreat style training program.
This 50 hour retreat style training program will offer you the opportunity to explore a meditation techniques based on deep inner science and to gain an understanding of methods for teaching them to others. You will also enjoy asana classes and philosophy sessions with senior teachers and benefit from time to relax at Gaia Oasis Resort, North Bali.
You will also learn methods to effectively guide and teach others. The program is a combination of practical classes and theoretical sessions plus time to reflect and integrate the knowledge and your experiences in the beautiful tropical seaside grounds of Gaia Oasis.
This 50 hour training will provide you with the skills to add meditation techniques to your teaching tools and it will also offer you the time to explore your own direct understanding of meditation and philosophy. Be guided by Mark in a variety of meditation anchored in deep science of Inner experienc.
Mastery of your mind creates clarity, the first steps towards wisdom, joy and freedom!
Course content:
Meditation techniques and teaching methods
Yoga as a science of meditation
Establishing pranayama that lead us to meditation
Kriya yoga practice – refining and activating inner energies
The Physiological and Psychological effects of meditation
Raja Yoga minimising distractions and settling the mind
Goal of Yoga Sutra's 1 to 4
Daily Program
Early morning asana, meditation and pranayama classes
Theory sessions on meditation techniques and teaching methods
Workshops on philosophy and key yogic text
Time for self-practice, self-study (Svadhyaya), relaxation and integration
Evening program of guided meditation, restorative practice, pranayama and Yoga Nidra
Participants receive a certificate of completion that can be counted as 50Hr towards 350 or 500 hour of YogaCoach training pathways. Hours can be counted as CPD (Continuous Professional Development) as required by Yoga Alliance and Yoga Australia
To find out more click here.