Avatar-Course
April 1, 2019

-

April 10, 2019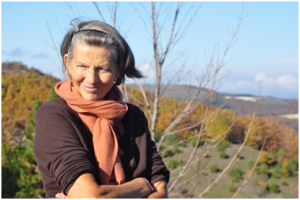 2019 – My Most Fulfilling Year!
Transformation, Inner Mental Freedom, Joy of Life and Success
Facilitation: Sabine Debes, Founder of Gaia-Oasis (May 1998)
 A Realistic Path to Put Your Personal and Professional Goals into Action.
RESTART IN BALI
In the wonderful, harmonious surround of Gaia-Oasis Beach Resort you have time to relax and regenerate. Instead of making quick resolutions for your future better take time to reflect thoroughly what is really important for you: Imagine a future for which you want to live. Set your goals exactly as it feels perfectly right for you. Subsequently you will work on a concrete path to realize them. This means to learn to keep your focus on your vision and on the way to dissolve inner and outer blockages. The Avatar-Course is not a process involving group-dynamics, but it provides generous time for individual support. That's why one trainer can at the most only take care of 4 new students! You are learning here effective methods to make your life as wide and beautiful as you want to.
This course is right for you if you want:
to improve your character, your sense of self confidence and self-worth/self-value,
to develop a beneficial relationship with your body, mind and heart,
to feel more able and skillful to create the life you want,
to evolve joyfully and successful in a meaningful profession
to ?
What are you passionate about?
You will find out what is really important for YOU, crystalize concrete goals from your dreams and find ways to overcome obstacles – inside and outside of you.
We all function in "thought-patterns", a very useful outfit of our mind, only it's important to regularly check their effectivity regarding your present goals. When your goals have changed, old habits may be very much in the way. In the Avatar-course you will get to know amazing tools to explore your own patterns and paradigms and find ways to improve or to change them substantially, exactly as you choose.
Which of your mind patterns would you like to change?
The Avatar-Course is well known as a most effective human-development course, it provides the perfect set of tools to reconnect to what is important for you, and to live accordingly. We call this: to live deliberately.
The Avatar-Course was developed 1987 by Harry Palmer and has so far been delivered in 153 countries and 24 languages through licensed trainers of Star's Edge Inc.
I have been delivering the AVATAR-Course since 1992 with growing enthusiasm. It is my passion and my mission to encourage myself and others in our development of mental freedom to live a meaningful, successful and happy life.
I will help also you to align with what is personally important for you and to live exactly the life you have set out for.
Two special offers:
We offer a money-back guarantee: In the unlikely case that you notice that the course does not provide the described results for you, we provide a money-back guarantee: Until the end of section II, around day 6 or 7 of the course, you can talk to your trainer and you will get a full refund of the course fee.
Second: We offer a very low-cost review of the course in any place on the planet as many times as you want to. It is highly appreciated by many, as working on ones conditioning is an ongoing process, and each time you can go deeper, resolve more and make space for more freedom, love and patience in your heart.
Moving on: If you want to you can do further and more professional courses to expand your ability to support others to grow and blossom the same as you have experienced it for yourself.
Your investment:
The course price varies depending on nationality, for example for Danish passport holders/residents it's 15.000DKK, for Germans, Dutch, Belgian, Austrian French and Finnish people it's 2.000€, for US citizens 2.295USD, for Canadians 2.295 CAD, for Australians 2.900AUS$. As I am German, to be added 19% German VAT.
With the tools of the Avatar class you can implement what you really want and make the future as successful and happy as you really want it to be.
 Details:
Start: Introduction from March 28 to first of April, always after dinner. During the following days we will have optional working times from 9am to 7pm with a 2 hour lunch break and some small breaks morning and afternoon.